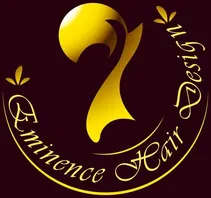 At Eminence Hair Design, our ultimate goal is to provide you with exactly the experience you deserve. From the moment you walk in, you will feel welcomed by our friendly team who is passionate about providing the best experience possible.
Our vision is to create a welcoming and professional experience enriched with education by efficient professionals who are knowledgeable in their craft in a clean, warm and relaxing atmosphere for all your professional hair & skin care needs.
Our mission is to bring happiness to guests through external enhancement by continued education, professional services and products, customer service and consistency in an inviting, courteous and relaxing environment; thus our motto: "A Cheerful Look Brings Joy to the Heart."
Our purpose is to create a haven for guests to unwind and be catered to as royalty; to provide excellent customer and professional services using the latest techniques and products the industry has to offer.
Our Salon and Facial Spa
Eminence Hair Design offers an exquisite line of beauty services in Sebastian, Florida, a convenient 20 minutes from Vero Beach and Palm Bay. Our specialists are highly trained and have extensive experience with the latest beauty trends. We strive to bring you modern concepts and twists on the classics by paying close attention to current trends and techniques. Whether you want your regular treatment or to try something new, they will guide you to choosing a look that best suits you.
We are proud to use premium, USA-made products for all of our services. You will find a wide range of quality home-care for hair, skin and make up available for purchase in our salon. Come in today and let our stylists, make up artists and aestheticians enhance your current look or create something totally new and daring.